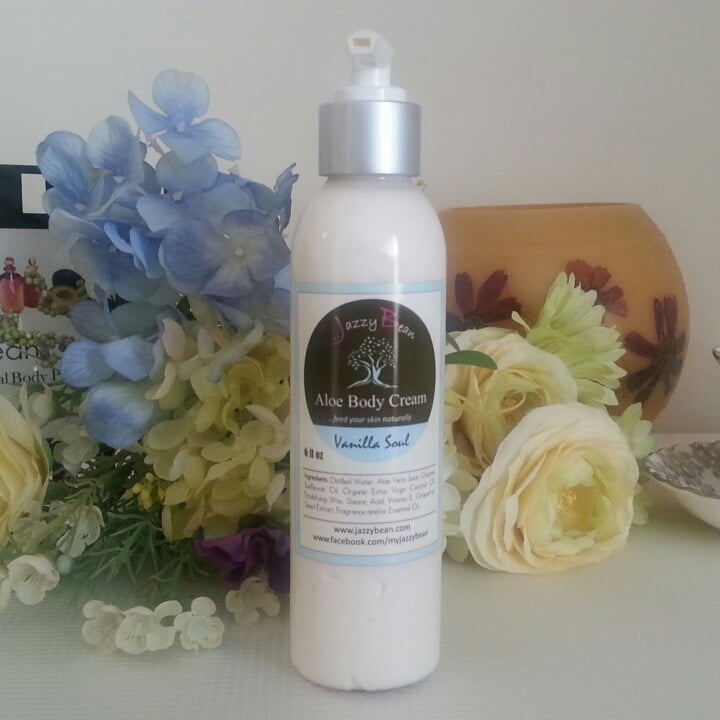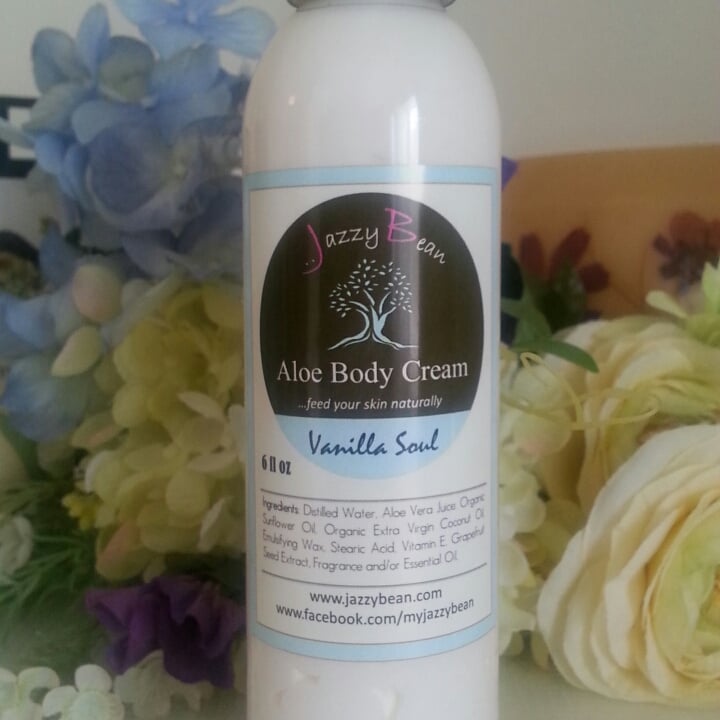 Aloe Body Cream
$

12.00
Super rich with moisturizing properties of Aloe Vera, this cream will soothe and hydrate your skin without feeling greasy.
Available in a 6oz., in the following fragrances:
Lilac Blossom:
The aroma of sweet spring lilac blooms floating in a spring breeze.
Vanilla Soul:
Sweet vanilla enveloped in buttery undertones and a hint of warm brown sugar.
Almond-Sandalwood:
An alluring and sensual light musk scent.
Unscented
Offered for those sensitive to perfumed products.
Ingredients:
Distilled Water, Aloe Vera Juice, Organic Sunflower Oil, Extra-Virgin Coconut Oil, Emulsifying Wax, Stearic Acid; Vegetable Glycerin, Vitamin E, Grapefruit Seed Extract, Essential Oils and/or Fragrance Oils